Help stay healthy this holiday season with a flu shot [Infographic]
With flu season in full swing, older adults need to know that getting a flu shot doesn't just help keep them healthy, it also helps prevent the spread of the flu to family and friends. This is particularly important during the holidays because family members of all generations spend time together in close quarters increasing the risk of spreading the flu. Individuals may be infected with the flu and spread it several days before showing symptoms.
Older adults are particularly at risk for influenza because the immune system weakens with age making it less able to fight influenza infection and less responsive to vaccination. Adults 65 and older have two vaccination options – the traditional flu shot and a higher dose shot designed to trigger a stronger immune response following immunization. Both flu vaccine options are widely available and covered by Medicare Part B with no copay.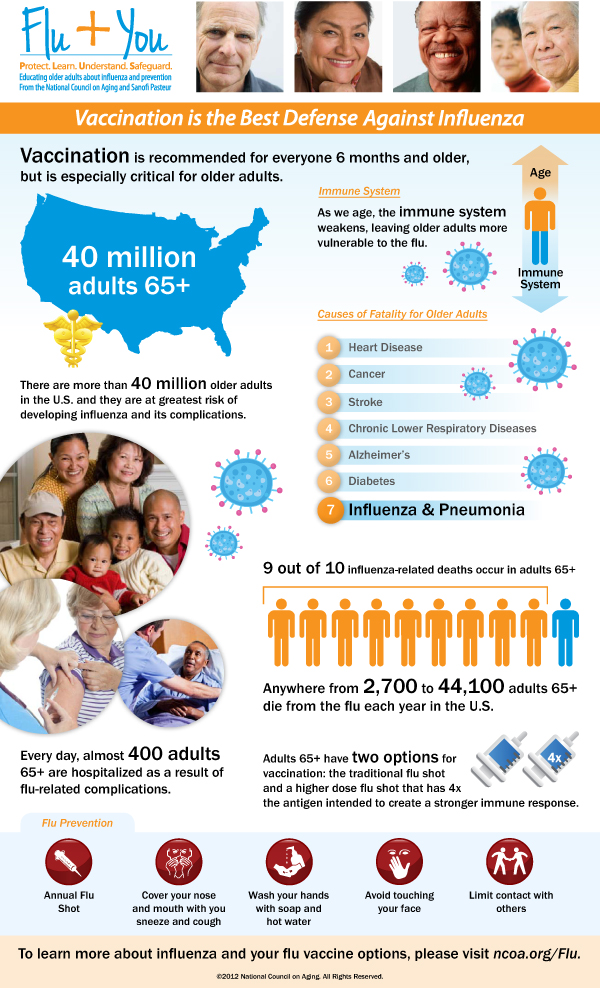 Story Archived
Only the most recent 14 days of articles are available for free. For articles older than 14 days there is a small fee for retrieval from our archive. If you are a registered member of the site, the content is free just by signing in below.
Purchase Access
To allow for flexibility, we offer a variety of options for purchasing articles:
Having trouble?
If you have any technical difficulties, either with your username and password or with the payment options, please contact us by e-mail at archivedesk@shawmedia.com